At Integrity Automotive in Hurst we get up and go to work each day just for the thrill of bringing classic cars and trucks roaring back to life. Our dream is to make your dream for your classic car or truck come true. From small late model auto repairs to big chops or complete OEM overhauls, at Integrity Automotive in Hurst we've got the expertise to get the job done right. Stop by Integrity Automotive at 351 Grapevine Hwy in Hurst or call for an appointment or tow at 817-732-0061.
AC Repair and Replacement for Classic Cars and Trucks

Do you want a custom AC system? Tired of suffering from a hot car cabin because r12 is no longer available?
Come to Integrity Automotive to repair or replace your classic car's old R12 AC system. Upgrading the AC on a classic car requires rebuilding the entire AC system plus important pressure testing to ensure your vehicle cabin stays cool and meets modern standards. When you come to Integrity Automotive in Hurst you will find professional mechanics that have the expertise to diagnose, repair, or replace your classic car or truck's AC system.
Brake Systems for Classic Cars

Brake systems on older classic cars can be upgraded to safer more modern systems. Classic brake drums are far less effective at stopping a car than caliper and rotor style brakes. Get critical safety upgrades for a classic car at Integrity Automotive. From drums to power discs, rotors, calipers, and pad upgrades we've got you covered. Make stopping your classic truck or car more effective in rain or perfect driving weather.
Classic Car Exhaust and Fuel Systems

From 1970 Challengers to a 426 Hemi with fuel injection, at Integrity Automotive our professional mechanics know their way around the engine and fuel system of rebuilds and older makes and models. Classic cars need fuel mixture analysis and fine-tuning of the fuel intake system including fuel pump replacement, fuel lines, and gauge replacement. We specialize in adding custom exhaust, and pipe and converting fuel intake systems for classic cars. For "No Mods" classic car enthusiasts we can help restore classic car intake manifolds and headers to their original condition.
Classic Engines and Transmission Rebuilds and Replacements for Classic Cars

Transmission flushing is probably the most common and important maintenance item for classic cars and trucks. From the old school, tune-ups and valve jobs to new replacement transmissions and crate engines, Integrity Automotive in Hurst has everything a classic car needs to run at its best. Go OEM or get modifications to upgrade clutches, differentials, and driveshafts.
Cooling System and Heating System Repairs

Need a cooling and heating system repair or upgrade? At Integrity Automotive we can help you keep every auto part the same as it was when your car rolled off the manufacturing line or help you upgrade to aftermarket parts. Our professional mechanics have the expertise to diagnose problems with your classic car or truck's, radiator, electric fan, hoses, or thermostat. If you need a total core replacement, aluminum radiator, or cooling system upgrade, at Integrity Automotive we can install OEM replacements or do a total custom system build.
Hard to Find Parts

Integrity Automotive has been finding hard-to-find parts for classic cars and trucks since 2007. Hard-to-find engine, brake and suspension parts that have been discontinued by automakers can now be quickly sourced and installed in your car by our mechanics. From reproduced or refurbished fuel pumps, water pumps, and pistons, Integrity Automotive can find and install everything you need. Get auto repairs using auto parts that still have original fit and function. If you are looking for classic car parts we are your source!
Suspension and Steering

Convert a classic car's manual steering to power steering. Adjust the quick ratio of an old classic car to feel like the ratio of a modern sports car. At Integrity Automotive we know classic car enthusiasts in Hurst demand more from their high-performance cars and trucks. When you turn a corner on Hurst streets your front wheels pivot on steering knuckles connected to the steering rack. Years of wear and tear means replacing the tie rods, leaf springs, or coil springs to restore your vehicle's ability to release energy when your car or truck is in motion. Go low profile and replace stock springs with lowering springs that offer more coils in a condensed stack.
Tune-Ups for Classic, Muscle and Vintage Cars

Oil changes on classic cars and trucks are an important part of any tune-up. Come to Integrity Automotive to get an oil change that has the right filter and oil for your classic car or truck. At Integrity Automotive we specialize in emissions tuning for late model performance engines and offer bolt-on modifications for muscle and vintage car tune-ups.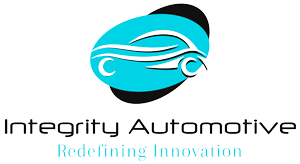 Highly recommend!
Classic Car Repair
, near
Hurst, TX
They have always done a great job! We've been going to them for years and they always tell us exactly what's going on and don't sugar coat anything so I can make an informed decision. They do great work and have always taken care of us.
coupons
MILITARY & FIRST RESPONDERS
Testimonials
Wayne W
Matt and staff are fantastic and personable. You feel comfortable right away and know you're walking away with your car in good hands. The repairs are quick, correct and priced well. Thanks guys.
view all reviews